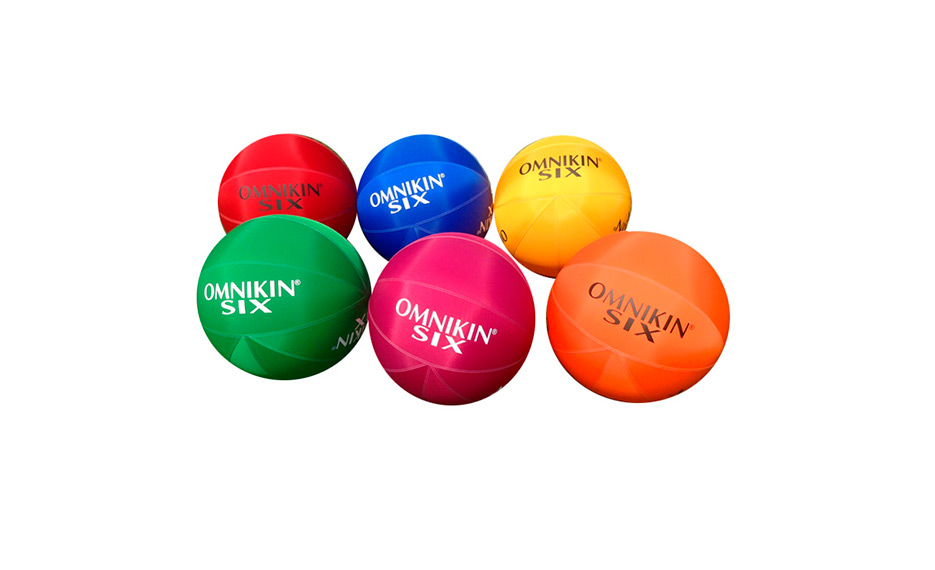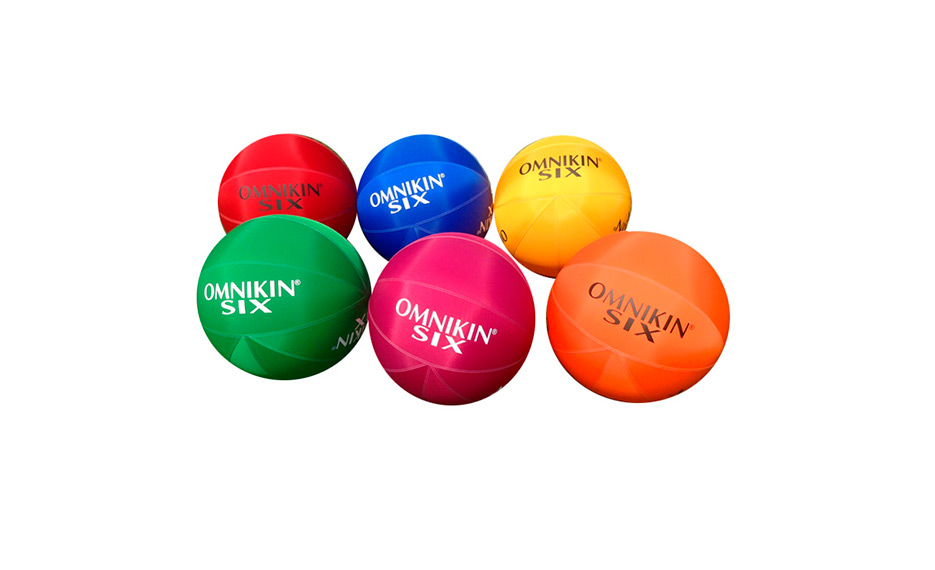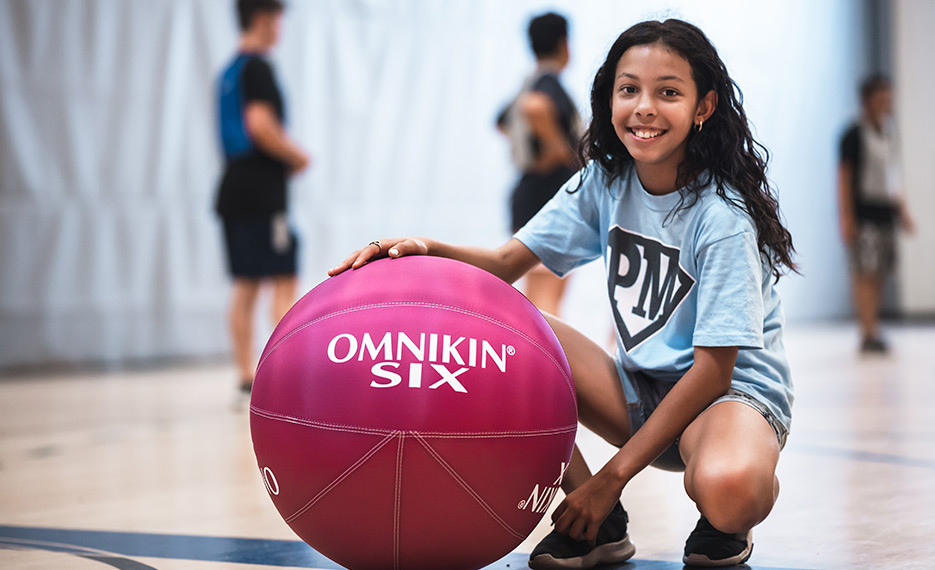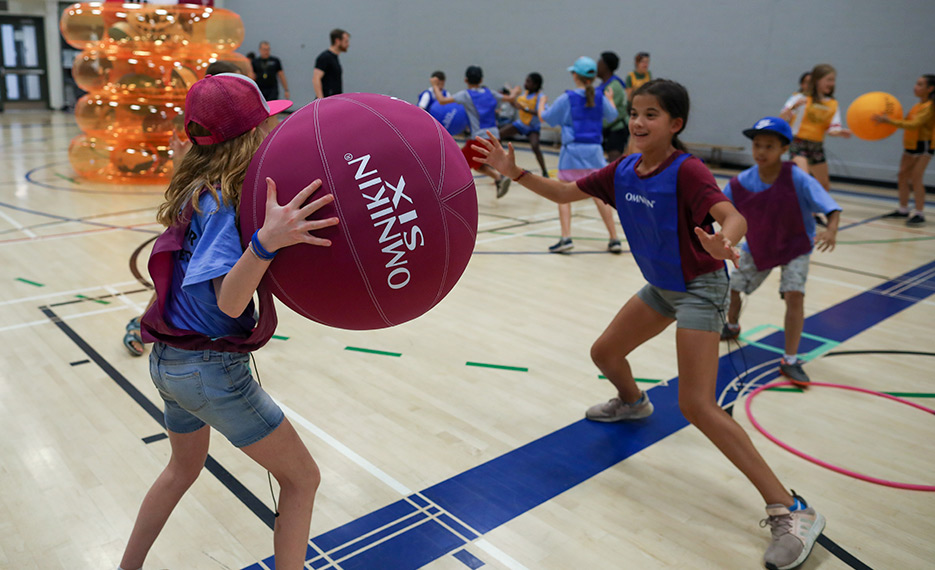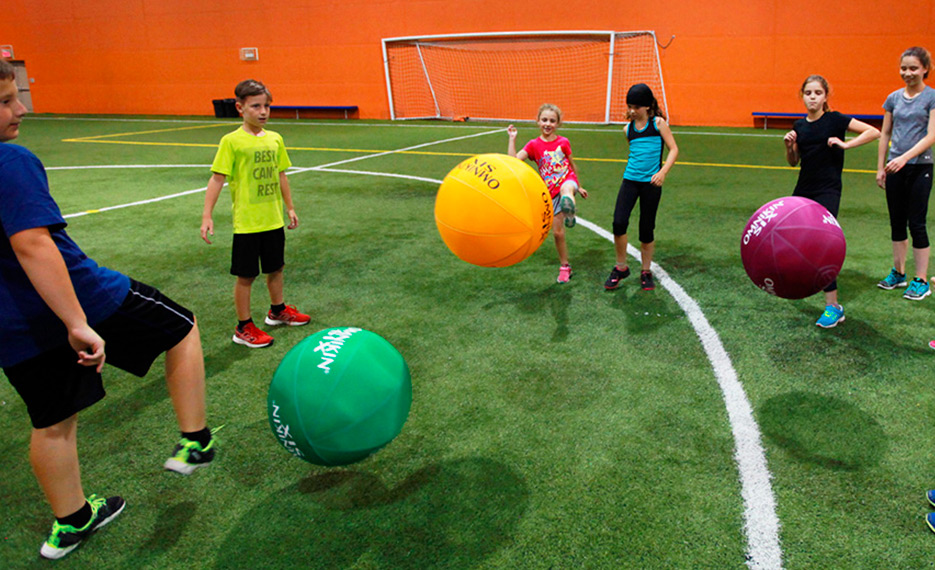 About this product
Omnikin flagship products!
Omnikin Six Balls 18" is a set of 6 lightweight and durable balls of different colours (blue, green, orange, purple, red and yellow). With unique features, they are made with a heavy-duty 100% nylon cover. Because of their design, they will never deform. Their very low inertia (due to their light weight) greatly reduces the risk of injury. They can be thrown and kicked. They are strong enough to sit on as well as use with your feet, hands and head.
Use these safety balls for PE classes and other activities that require 6 different teams, or both small and larger groups of over 30 participants. They are extremely versatile as they can be used for the introduction to traditional sports (volleyball, soccer and some basketball skills). Omnikin Six Balls can play an integral part in many different types of games. More than 20 games have been designed specifically for this product. All these activities allow participants to have fun, learn and expend their energy. One entire class can be involved in many games with 6 different teams at the same time.
Two choices of bladders are available: the regular latex bladder with a wide opening and the latex bladder with an athletic valve.
The regular latex bladder has a large opening to be able to inflate and deflate the ball quickly.
The latex bladder with an athletic valve has a small opening. It inflates and deflates with a small adaptor or needle.
Get started using this product
Games you can play with this product
6 Hoops, an Omnikin game, helps participants learn how to make passes to partners. Learn more about this PE game and PE activity by Omnikin.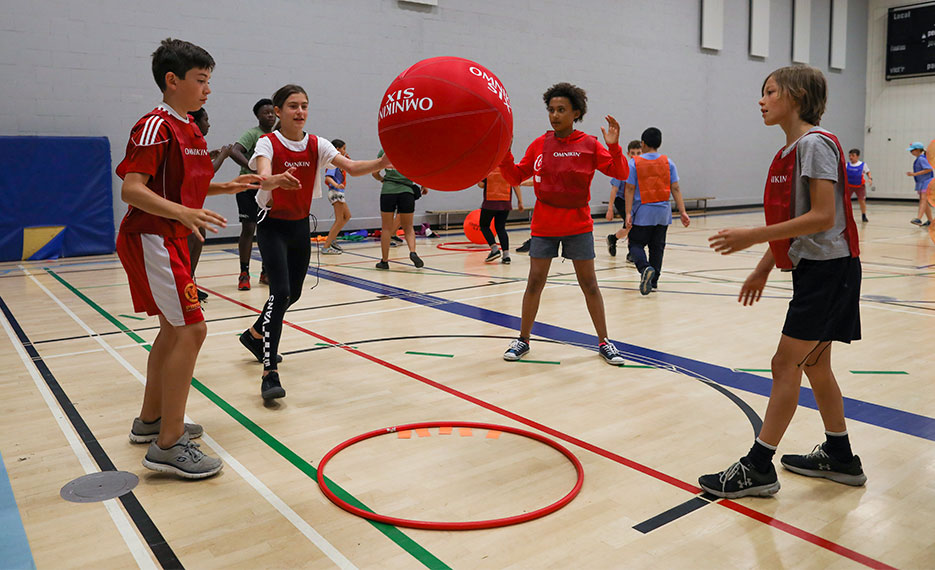 Available training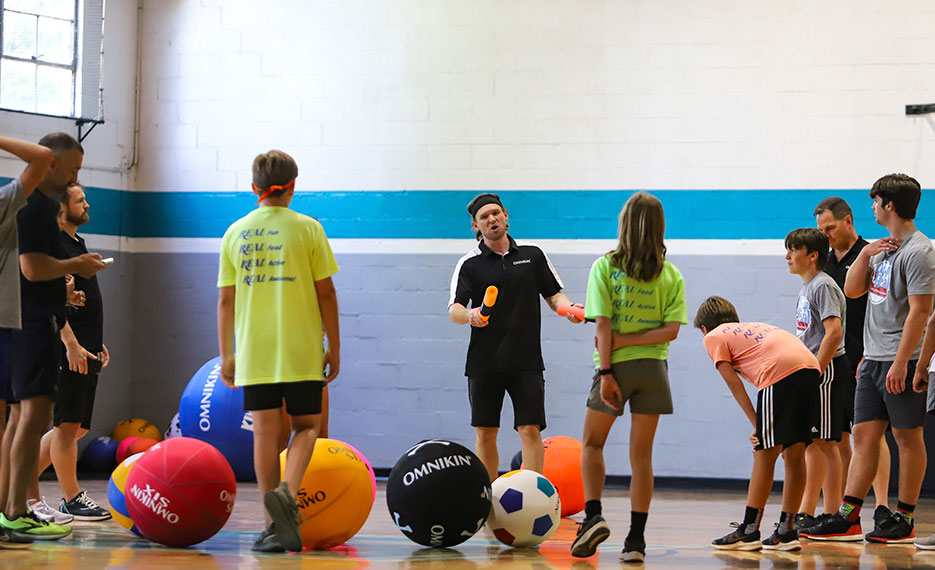 Play a great number of structured games with simple rules with our whole range of differently shaped, lightweight and colourful balls.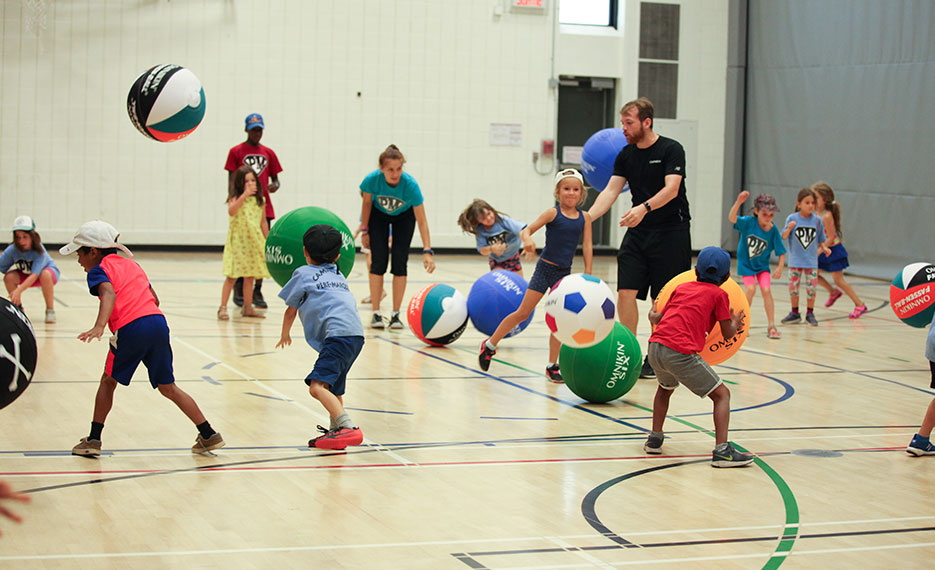 In this training session, you will learn how games that promote inclusion can encourage an active lifestyle and build confidence in anyone.