Size
14" (0.36 m) to 24" (0.61 m)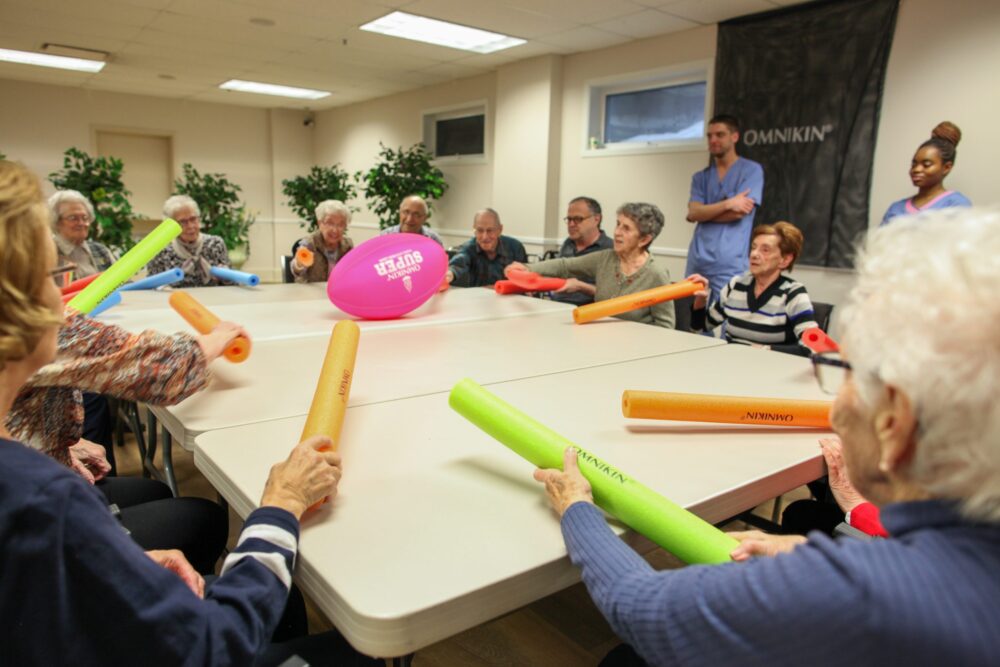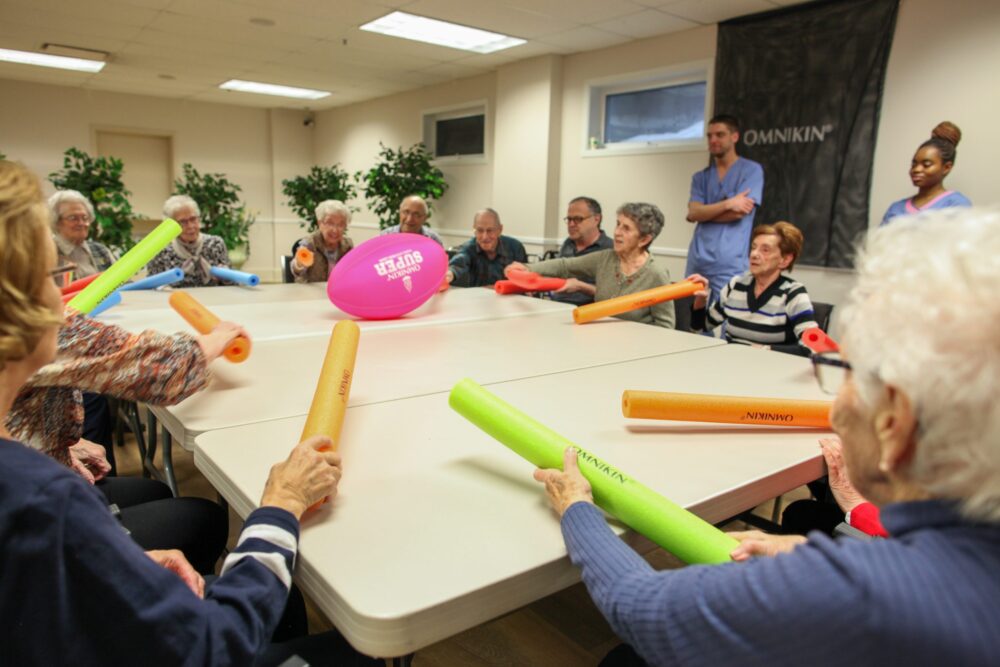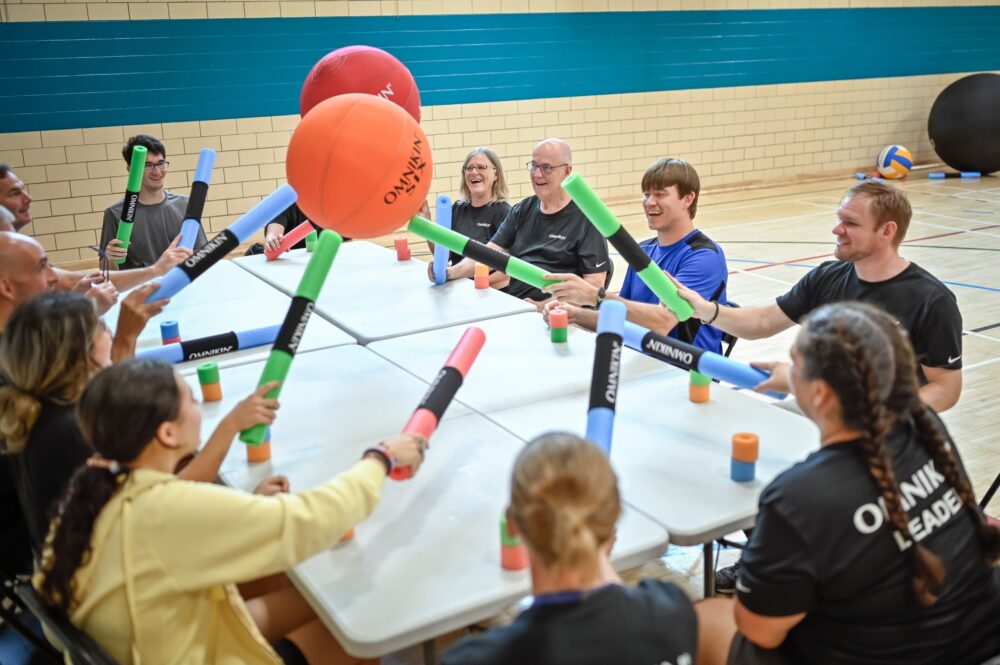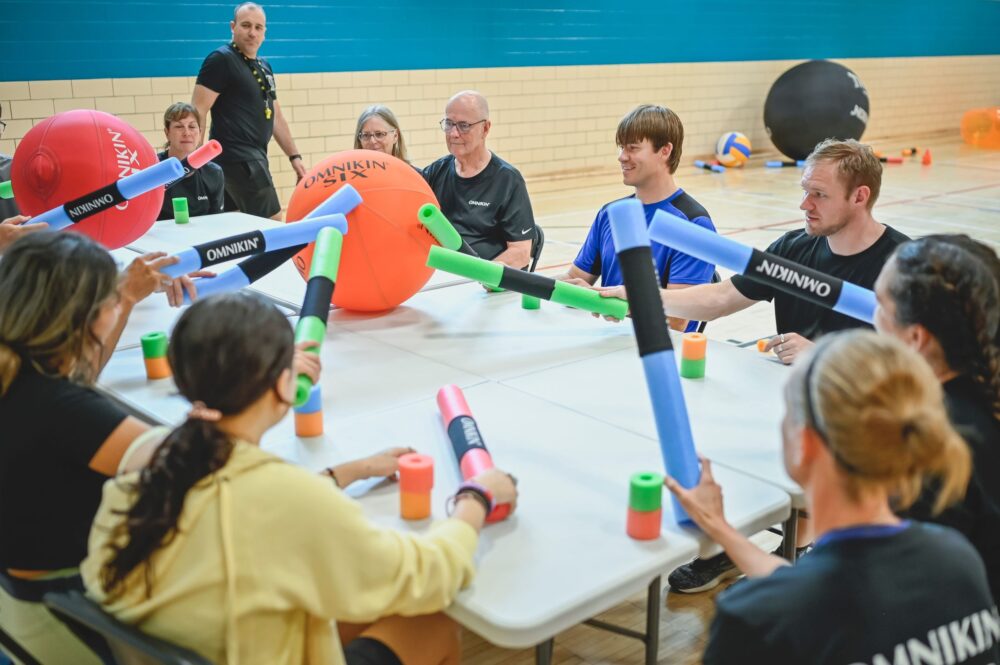 Description
In teams, participants will have to move the ball on a table by hitting it with a noodle.
Objective
Hit the ball using a Noodle.
How the game is played
Arrange participants around the table. Using a noodle, each participant hits the ball to move it to another participant, either in front or participant, either in front of or beside them.
Adaptations/variations
Place two cones at each end of a single or series of several tables to delimit a goal area: participants, separated into two separate teams, must score in the opponent's goal by hitting the ball with their noodle.

Each participant must stay in his or her zone (i.e., in the half of the series of tables) and not walk around the tables;

Attempt to drop an object placed vertically on the table (e.g. OMNIKIN® noodle, wooden block, etc.);

This activity can be done standing or sitting;

Once the participants are skilled, it is possible to use the OMNIKIN® SUPER ball to add a level of difficulty.