Size
14" (0.36 m) to 24" (0.61 m)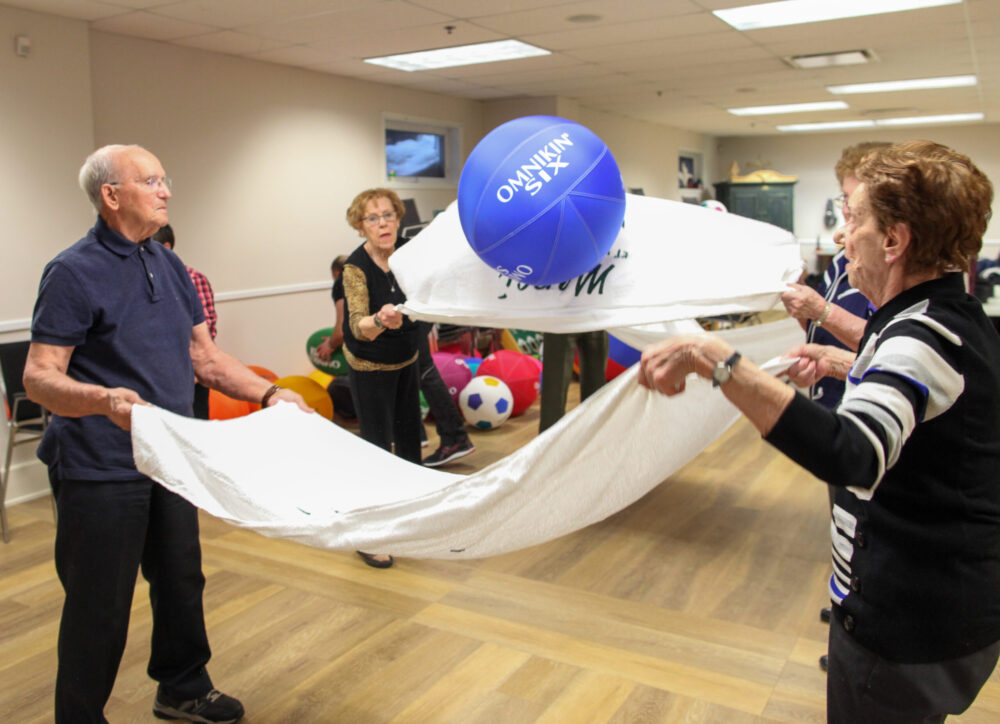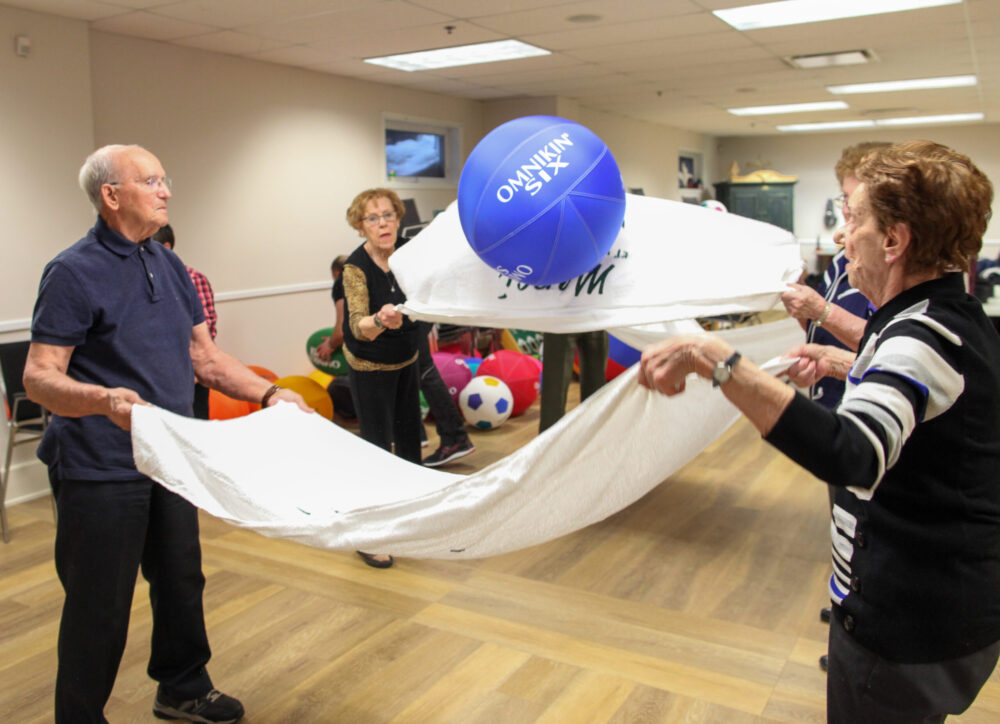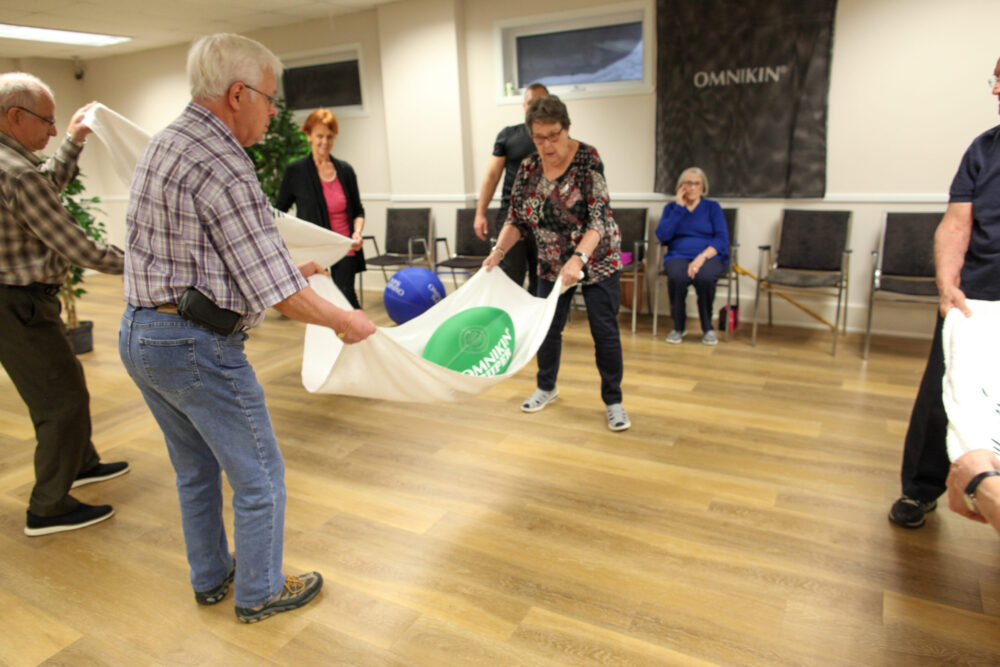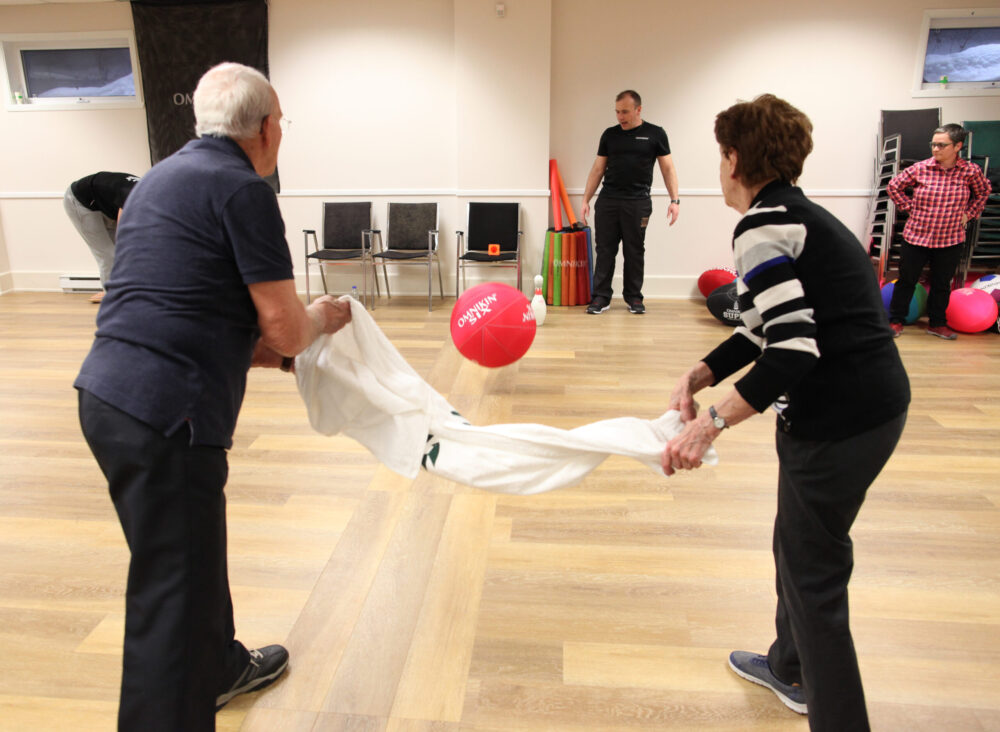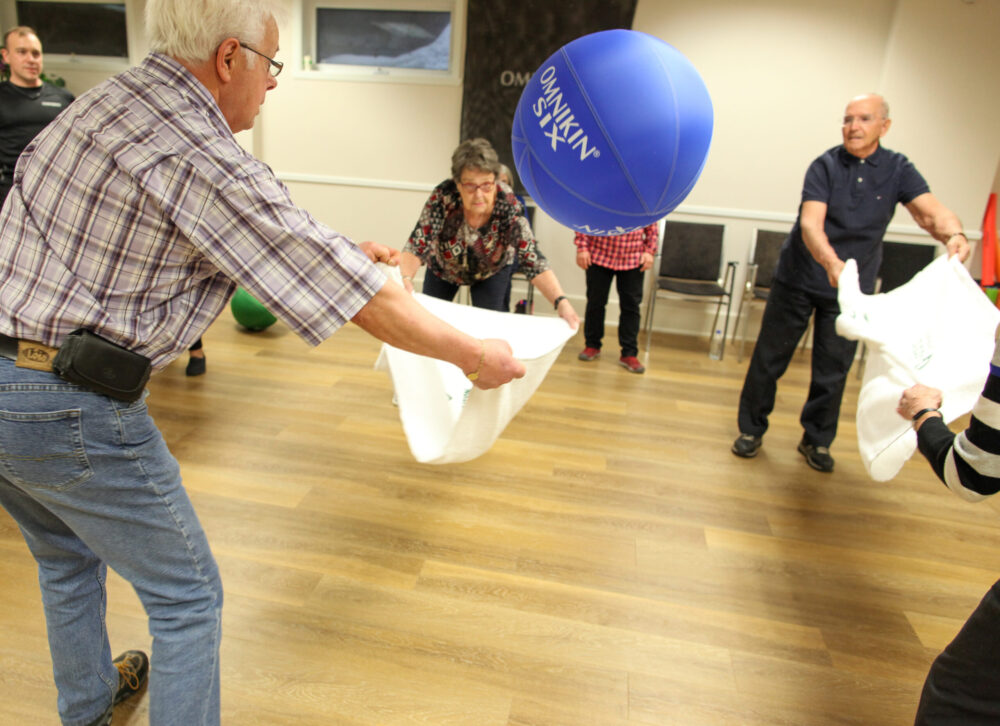 Description
Working in teams, participants have to throw the ball to their partners without it touching the ground, using a towel or sticks.
Objective
Throw and catch a ball using an object as much as possible without dropping it.
How the game is played
In pairs, use the towel as a catapult to throw the ball to two other people, who must also retrieve it with their towel. The ball must not be touched with the hands or any other part of the body. A point is scored each time the ball is caught.
Adaptations/variations
Use one stick or fry per participant instead of a towel

Roll the ball on the towel, stick or fry instead of throwing it

Change the throwing distance

Give a target to hit

Have the ball bounce on the ground before the other two people catch it

Allow the use of hands or other body parts to assist the catch

To increase the level of difficulty, participants can move around when throwing and catching the ball

This activity can be performed in a standing or sitting position

Instead of passing the ball to another team, participants throw the ball at a target on the floor or wall

Do not keep score