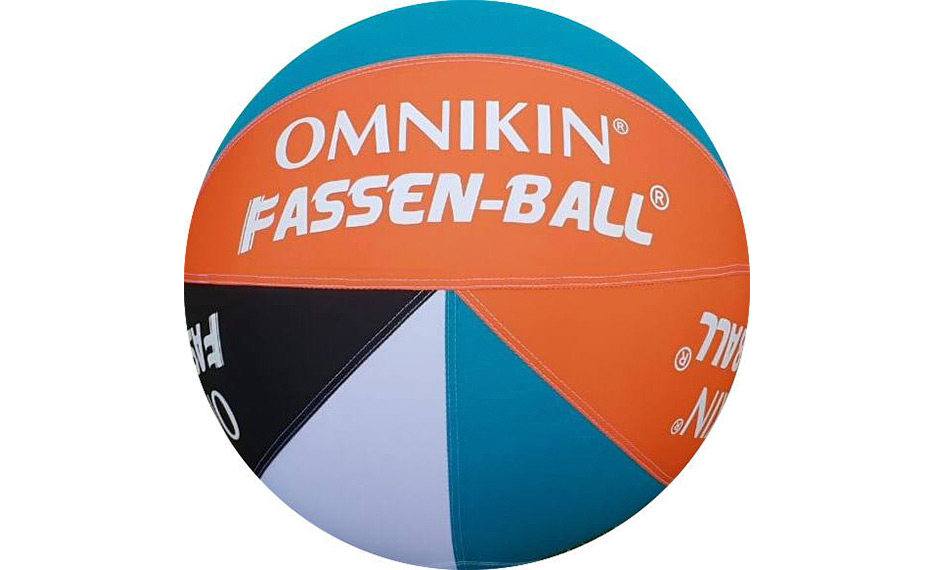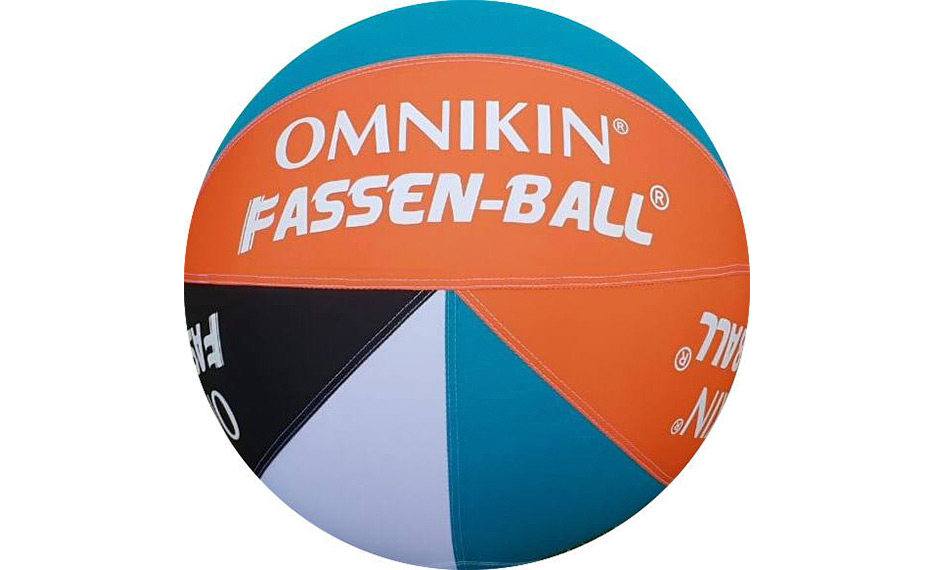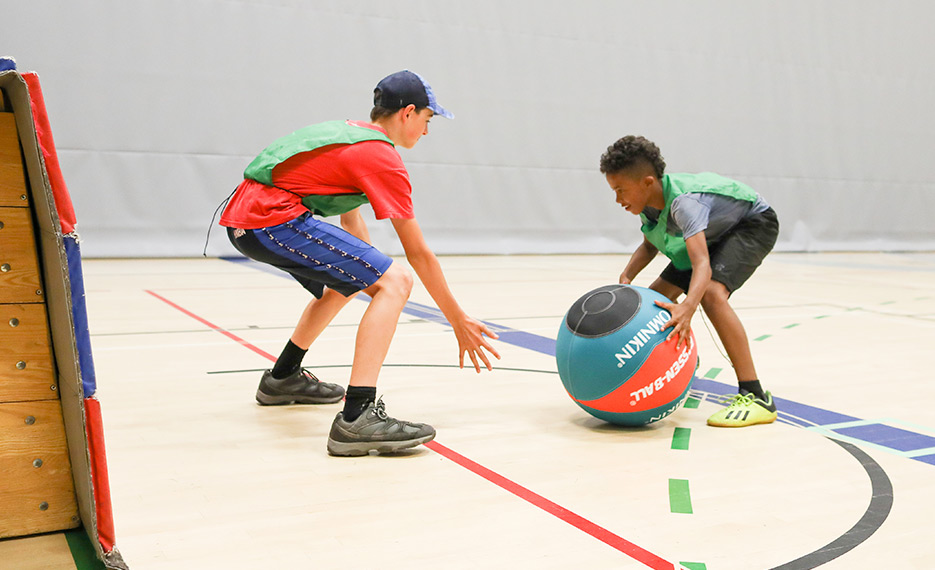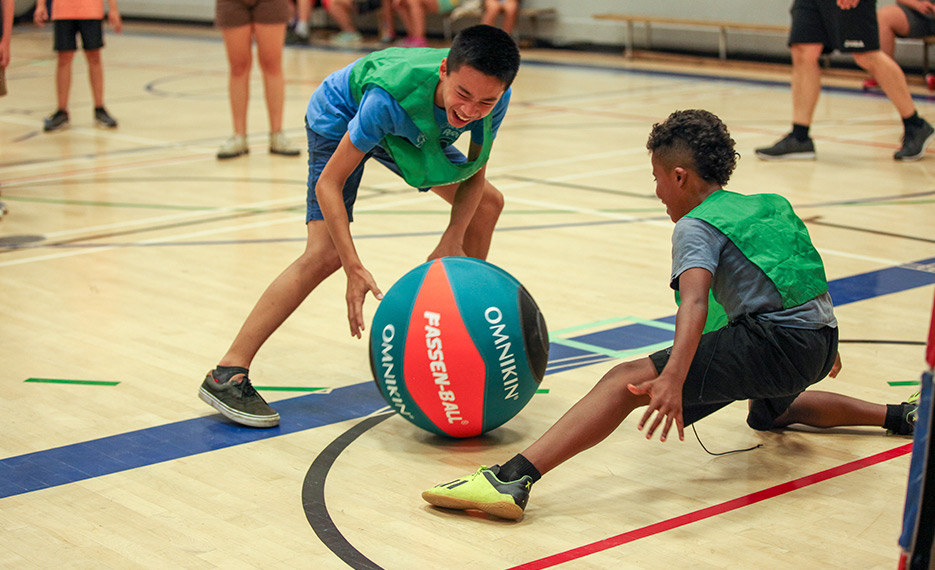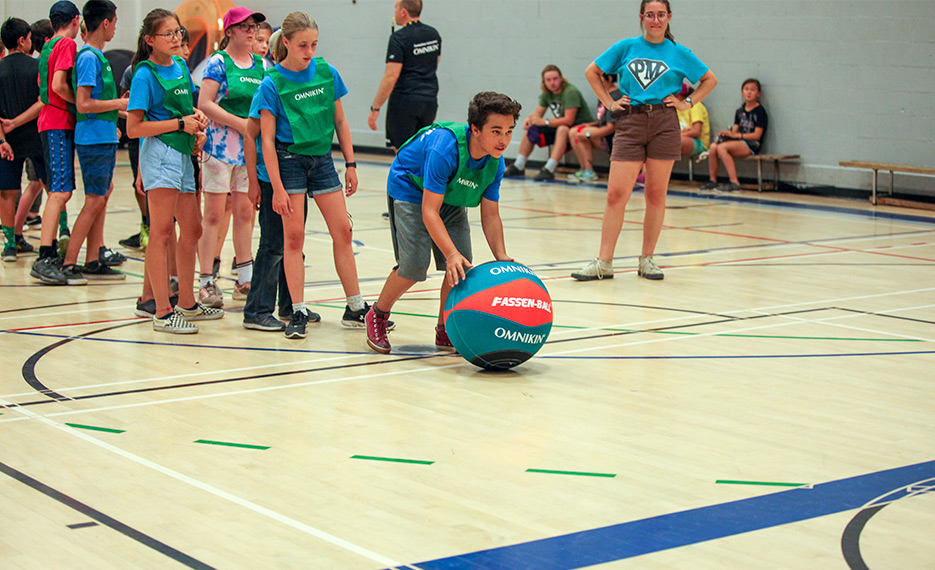 About this product
The Omnikin Fassen-ball is our most recent creation. It has the perfect weight and size for playing the Fassen-Ball game. You can play with small or larger groups and with four balls. The entire class can be involved in the game. It is a mixed sport that is played 5 against 5 indoors (gymnasium). It can also be played outside, on a grassy field in the schoolyard, etc.
Designed by a Canadian physical educator, this activity is easy to learn, helps participants to develop motor skills and self-confidence, and improve their sense of belonging. Like all emerging sports, this activity puts all students on the same footing as soon as they learn the sport. This sport allows for the development of skills specific to basketball, such as quick changes of direction, backward passes and strategic positioning.
Get started using this product
Available training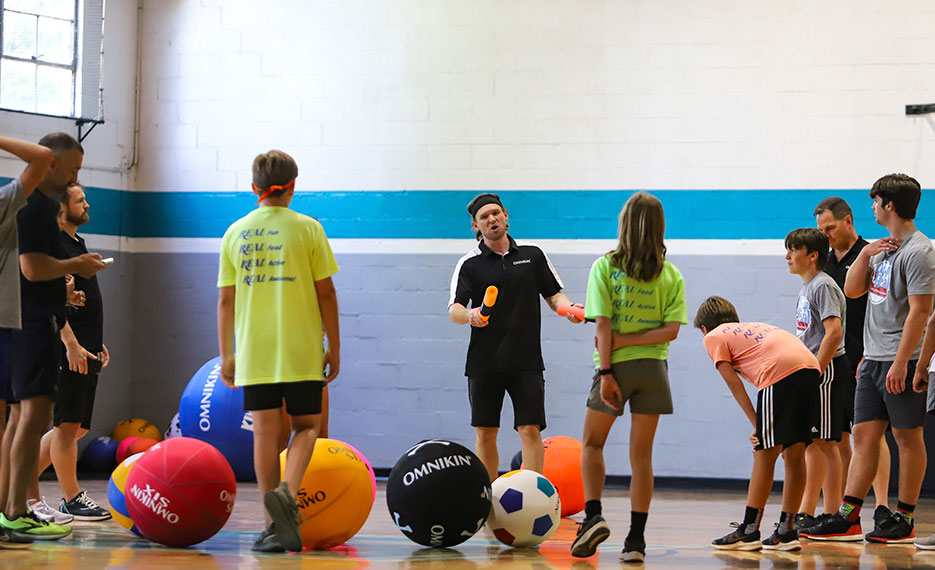 Play a great number of structured games with simple rules with our whole range of differently shaped, lightweight and colourful balls.