OMNIKIN® was in Spain this summer to participate to the Trainer Event and to the 2015 KIN-BALL® sport World Cup. Following the success of these two events, OMNIKIN® is proud to present you a video of the World Cup best moments and pictures of the OMNIKIN® team made of physical educators coming from all over the globe.
Watch this video to see the best moments of the women's and men's finals of the 2015 KIN-BALL® sport World Cup held in Madrid, Spain.
On August 22nd 2015, Canadian Women team and Japanese Men team managed to put their hands on the World Cup Trophy.
The Canadian women team that has known a perfect tournament never losing a game played a final at the same high level putting an end to the game after only 3 periods leaving Japanese Women team with the silver medal and the French women team with bronze. The MVP has been awarded to Vanessa Royer from Canada.
On the masculine side, the Japanese men team needed 5 periods to get ride of the French team which finished with silver and the surprizing Czechian team that ended the game with bronze medal. The MVP has been awarded to Thierry Boschat, captain of the team of France.
Congratulations to all participants!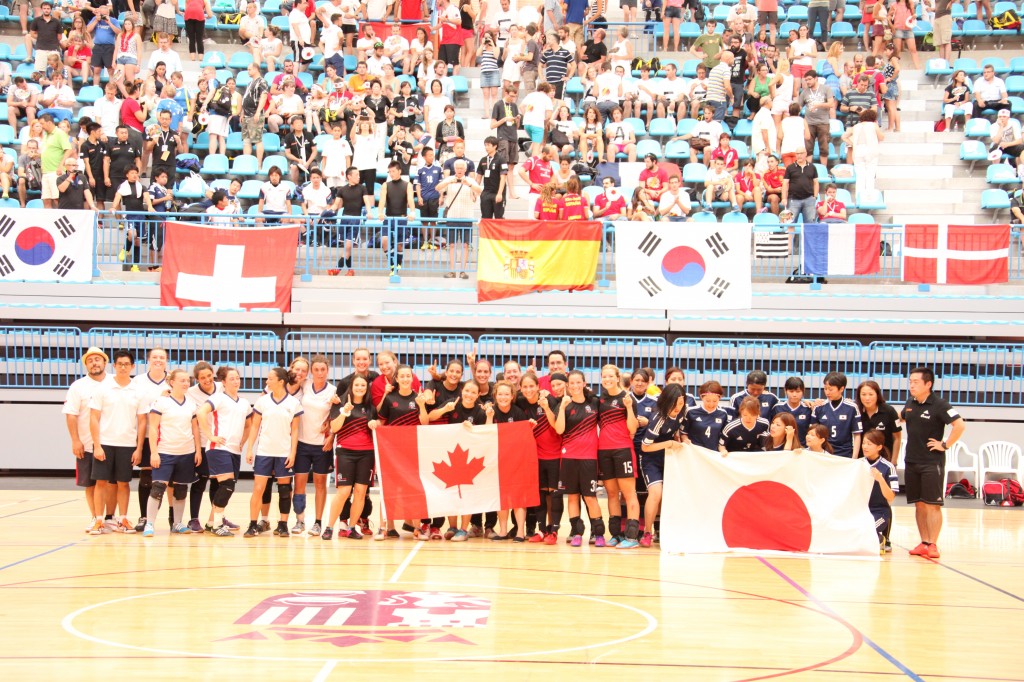 Trainer Event
OMNIKIN® and the International KIN-BALL® Sport Federation took the opportunity to present the Trainer Event 2015 a few days before the competition starts. This event allowed coaches, referees, players, trainers, instructors and administrators from around the world to meet and to share their knowledge about KIN-BALL® sport and the various OMNIKIN® game concepts. Also, new game ideas involving other OMNIKIN® products have also been presented, as OMNIKIN® Poison game and OMNIKIN® Noodles games.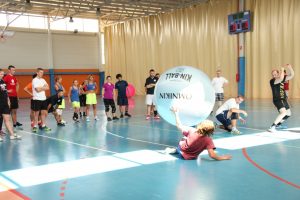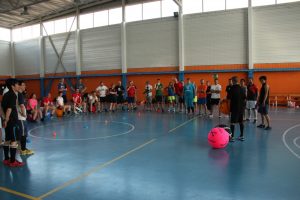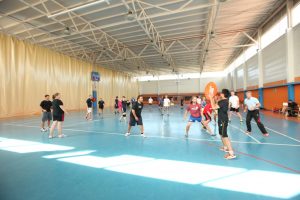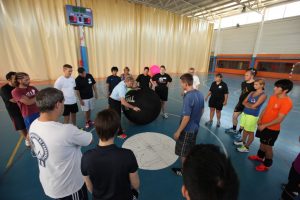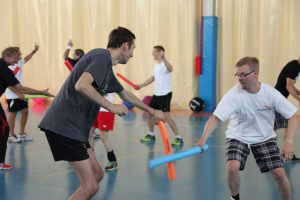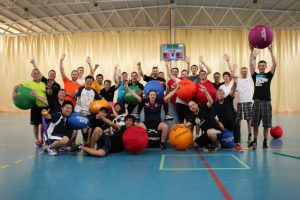 We take this opportunity to announce that the next KIN-BALL® sport World Cup will be in Tokyo in 2017.