Our PE training Sessions
To optimize organizing Omnikin physical education activities and the use of our products, we offer a range of training sessions.
Mix fun and learning
Omnikin training provides physical education teachers, educators and sports professionals all the pedagogical know-how and guidance required. You'll love learning how to teach and supervise our activities. The reason? You get to play them yourselves!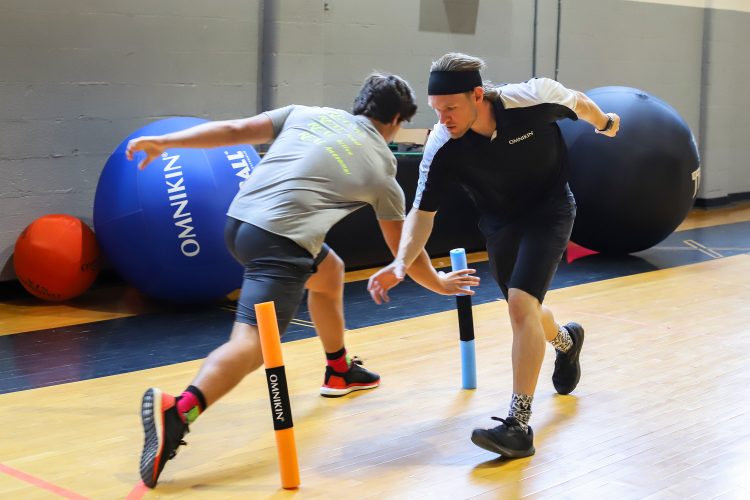 Custom training sessions
Tailored to your participant goals
Have a specific project in mind? Cater to a special needs clientele? Looking to simply infuse your participants with something surprisingly different?
Omnikin or one of Omnikin's certified trainers can collaborate with you to develop customized physical education activities and PE training sessions based on the outcomes you envision for your participants. Leverage our decades of experience in creating high-octane and fun PE games and activities. Discover a world of possibilities with our products!
Available trainings
Product(s)
Omnikin Air Ball
Omnikin Super Balls
Omnikin Soccer Ball
Omnikin Volleyball
Game(s)
2 Dogs for a Bone
Bubblegum Bulldog
Description
Develop autonomy and the fun of being active with a serie of easy learning games.
Objective
The activities presented are simple and allow participants to develop the desire to play for fun while having the benefits of an active lifestyle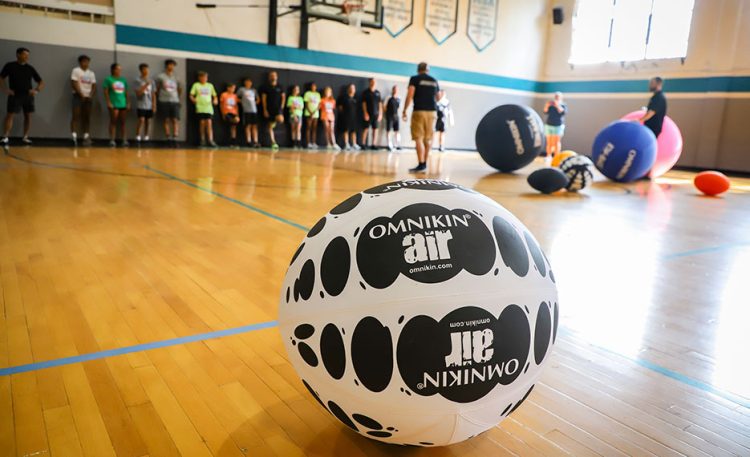 Worldwide Omnikin trainer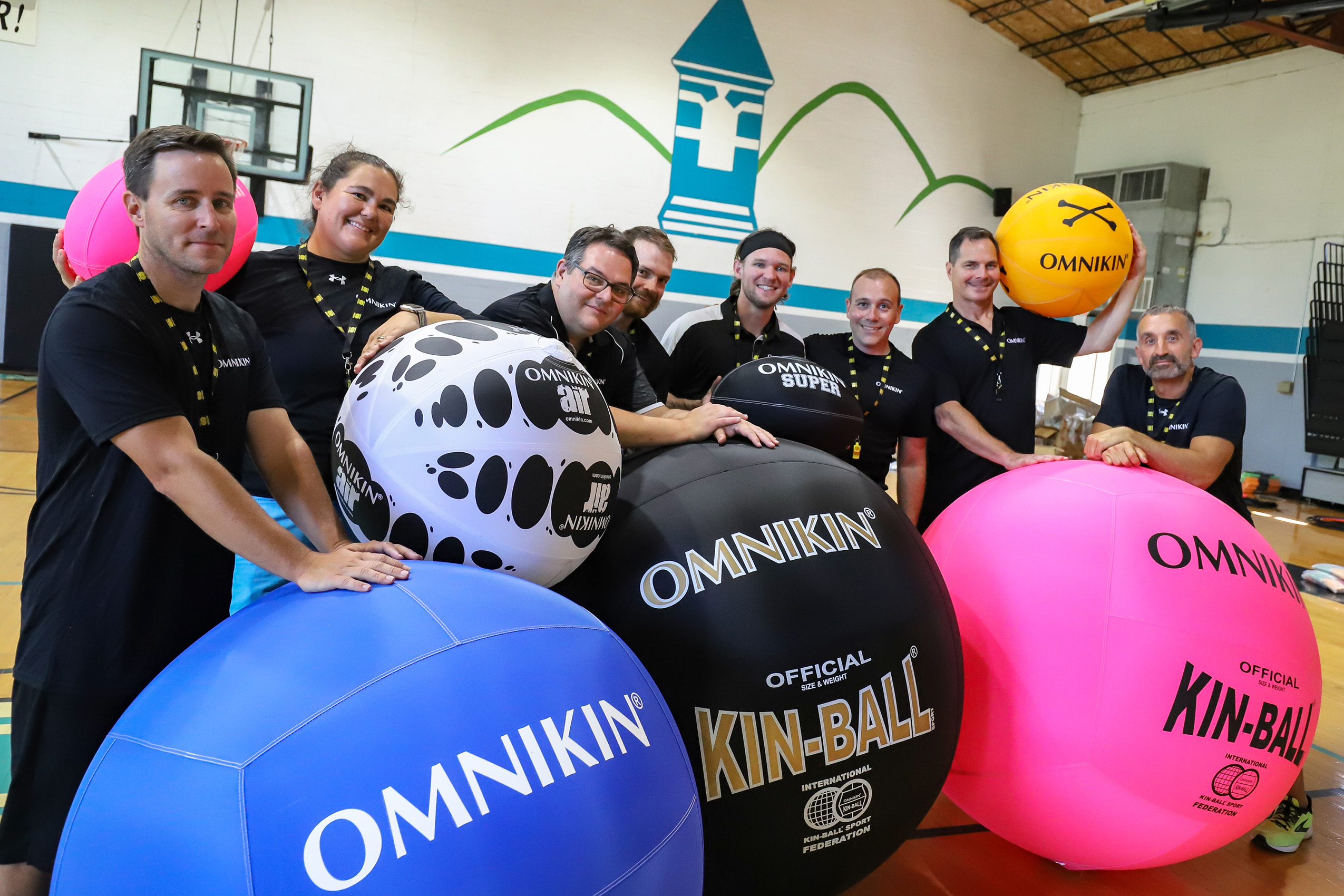 Take advantage of our expertise and experience
While all of our physical education activities are meant to be fun, we have developed a rigorous methodology so that you can successfully teach and supervise Omnikin sports and activities.
Find a trainer near you
Omnikin has an extensive network of certified trainers around the world. Contact the closest trainer in your area to get started with our physical education activities!
FAQ
Q: What is the cost of a training session?
A: The average cost of a training session is $2000, but if the following criteria are met, the training will be free of charge. Bring together a minimum of 12 physical activity leaders (such as teachers, recreation technicians, special educators, camp leaders, etc.) from different institutions for a minimum of 2 hours of training. If these eligibility criteria are not possible for you, please contact us for a personalized offer. If you wish to include materials with the training, the price of the materials is an add-on to the price of the training and varies depending on the materials ordered.
Q: What is the minimum number of participants for a training session?
A: A minimum of 12 participants is required for the proper functioning of a training session. Children can also participate in a presentation, just specify it in your request.
Q: What is the availability for the training sessions?
A: Training sessions must be planned and booked in advance. They can be held during the week or on weekends depending on the availability of our trainers.